On New Years Eve I went to The Gathering, a newish crowd funded Goth night. I was asked to DJ, I had the first set and the midnight set.
I was so honoured to be given the midnight set!!! At midnight I played Blue Monday, while confetti cannons went off. I had a few people come up to me after my set and compliment me on my music. Yay!
I have no new years resolution, because I believe if I want to change something I'll do it now and not wait until the new year.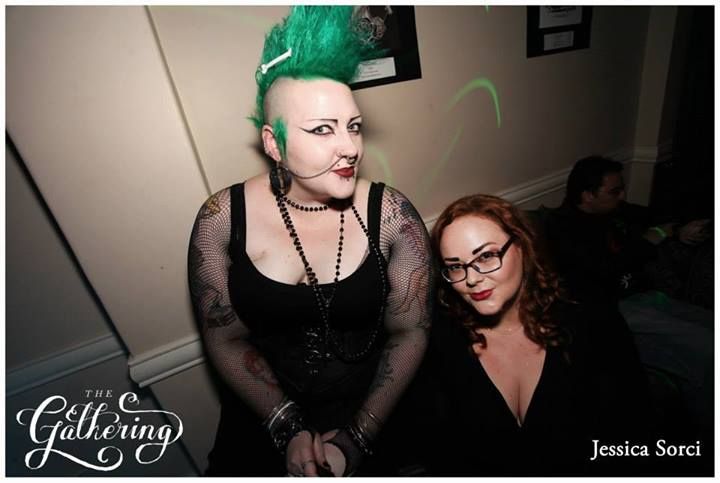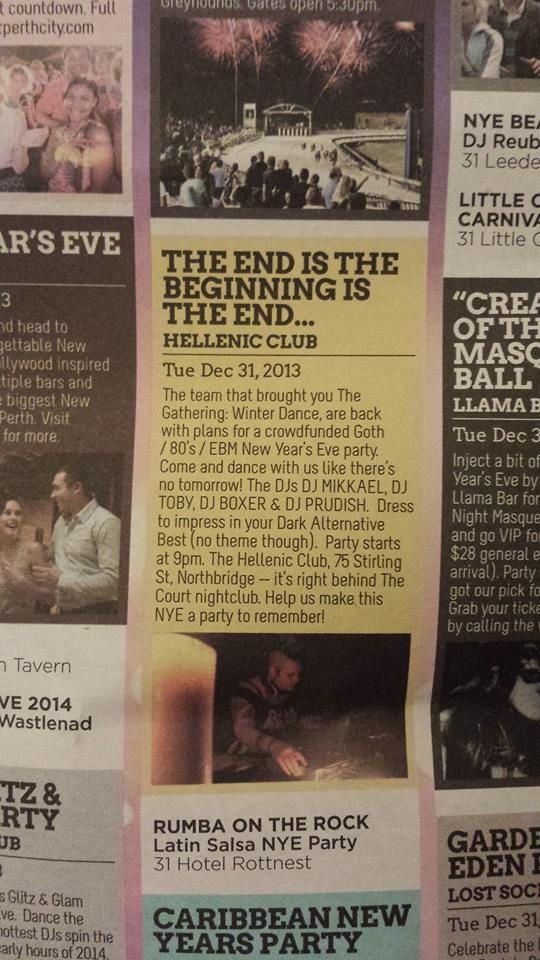 I was also in the weekly free music rag.
Gene Loves Jezebel - Shaving My Neck
Sex Gang Children - Dieche
Bauhaus - Kick In The Eye
Johnny Kidd And The Pirates - Shakin' All Over
The Kinks - You Really Got Me
Gary Numan - Me! I Disconnect From You
Psychedelic Furs - Love My Way
Goodbye Horses - Q Lazzarus
Sisters Of Mercy - Dominion
The Cult - She Sells Sancutary
Kate Bush - Running Up That Hill
Depeche Mode - Strangelove
Siouxie And The Banshees - Cities In Dust
Flock Of Seagulls - I Ran
Ladytron - Destroy Everything You Touch